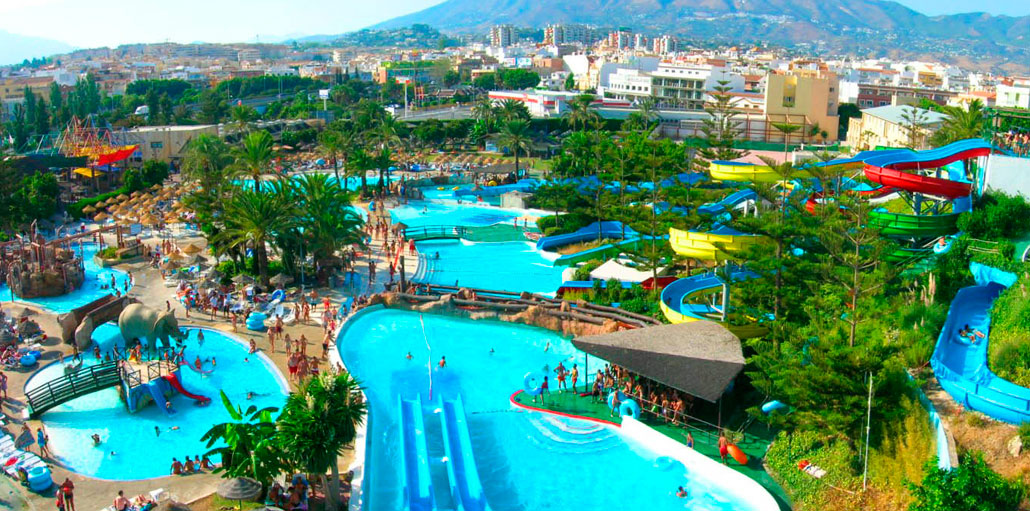 Mijas Aqua Park
Mijas Aqua Park is situated at the Province of Málaga, Spain. The Aqua part has all the modern facilities that make it the best place for entertainment for family and others. From rides to picnic spots, all facilities are here that you can enjoy.
We are supported
Summer camps
School Trips
Birthday parties
Families
Different packages are available for our coming guests.
Services
Rides
Adventure River: It's a 40 meters long slide with amazing bends and curves, in which you will ride on a rubber ring.
Soft slides: It's a Padded slide that will give you the feeling of flying on the surface of the water.
Labyrinth of slides:  It's a long slide and about 300 meters huge and that is enough for the whole family.
River Bravo: Get ready to take a ride on a large rubber rings that swings here and there on the water.
Kamikaze: It's a steep slide that about 15 meters high and you will reach at great speed on the way down.
Lizard Island: Another ride for your children that have shooting water and a retreat in the middle.
Pools
Wave pool:  It's a natural kind of pool, in which you can swim. You can relax here and enjoy the small waves that will give you the effect of a real beach.
Kid's pool: A fully secured swimming pool for kids that have different and colorful slides for entertaining them.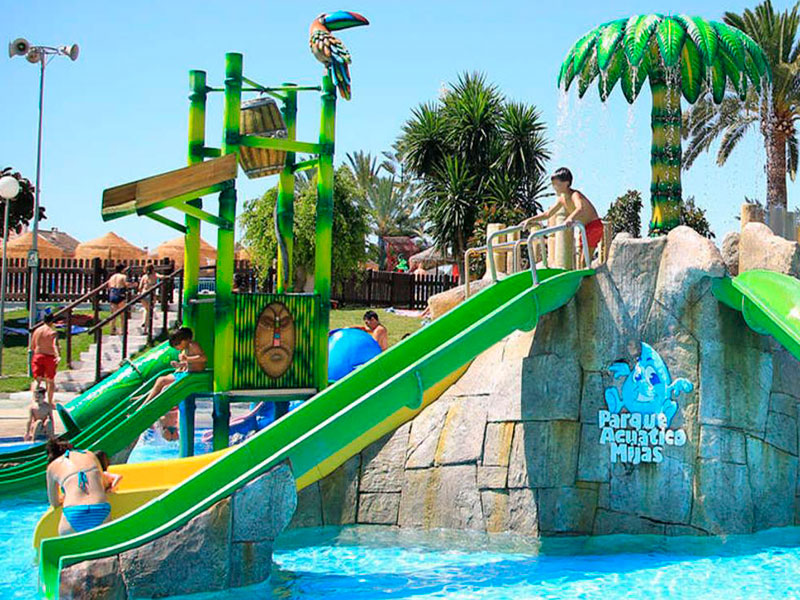 Jacuzzi
The bubbly warm Jacuzzi is not less than a blessing.
Blue Lake
We have an artificial lake that gives you the natural effect and you can enjoy with your friends or family here.
Sandy areas
The illusion of a beach area will surely mesmerize you. It's the best place to sit in the sun seat and relax.
Food court
The park has many international food brands that are ready to serve you with their delicious deals. Food, drinks all things are easily available under the boundary of the Park.
Parking
There is no parking problem because the park has a dedicated area for parking. There are no specific parking charges.
Moreover, you can rent a locker, to keep your stuff safe while swimming. The park has a lifeguard service as well. The special information disk is also here for your assistance. In adding, open showers and changing rooms are also here. If you get tired of swimming and want to do something else, we have another option for you. You can play crazy golf and if you want more adventure then climb up the rock-climbing wall that is totally safe.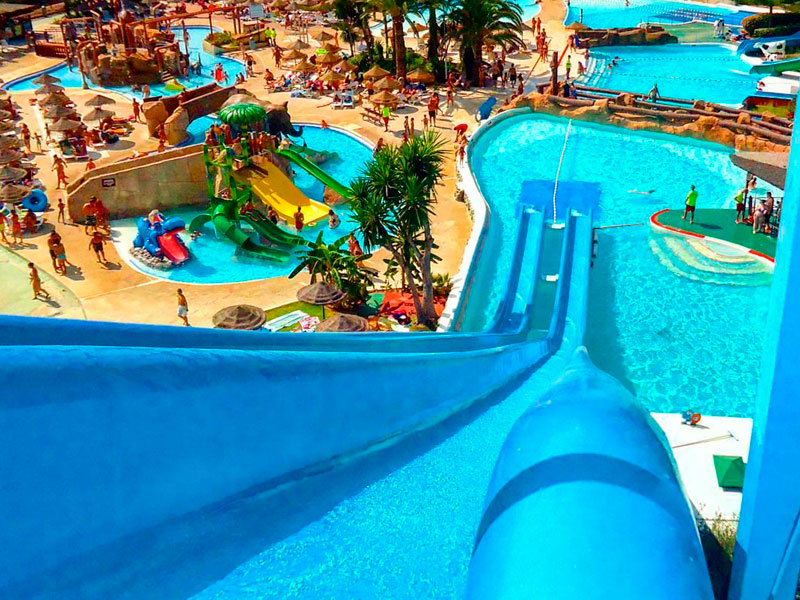 Entrance fees
Adults:  20 Euro
Over 65: 12 Euros
For family fees: 55 Euros
Children up to 12 years: 15 euros
Children under 3 years: Free entrance
*prices are may vary according to season
Opening hours of the park
According to the new schedule the park will be open on 15th April.
15 April to the 31st of May:          10:30-05:30
1st of June to the 30th of June:    10:00-06:00
1st of July to the 31st of August:   10:00-07:00
1st of Sep to the 13th of Sep:         10:00-06:00
14th of Sep to the 4th of Oct:         10:30-05:30
I hope you have used this post to know a little more Málaga, share this article to help other people enjoy a better stay! 🙂