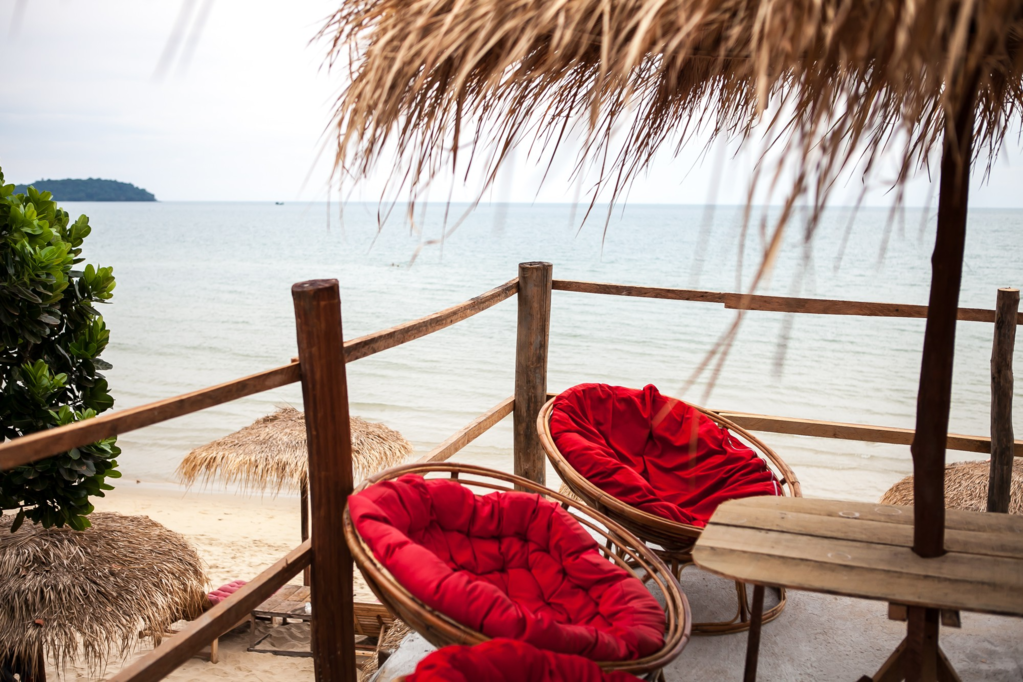 The Best Restaurants in Malaga
Málaga has a huge culture of dining out and eating with friends, so the city has a great offer of restaurants and bars from churros cafeterias to designer gastrobars. No matter if you're a tourist and it's your first time visiting Málaga or you're a resident in the area and are just wondering where to eat, DelPaso helps you get to know those restaurants in Málaga are definitely worth a visit.
El Pimpi
Set in a beautiful 18th-century building owned by the famous actor Antonio Banderas, close to the Picasso Museum, it's an institution in Málaga. Apart from its stunning views of the Amphiteatre and the Alcazaba, El Pimpi also has a menu with many Andalucian typical dishes. The possibility of enjoying a Moscatel (sweet wine from Malaga) in a wine cellar surrounded by oak barrels that have been signed by celebrities creates a unique experience that makes El Pimpi one of the best restaurants in Malaga.
Casa Lola
Casa Lola is a classic tavern located in Calle Granada, part of the maze Streets of the city center. With a great range of tapas to offer: northern-style pintxos, classic Spanish ones such as patatas bravas, or Andalucian recipes as gazpacho. Their oxtail croquettes make them of the top restaurants in Málaga.
Candado Beach
Club Náutico del Candado rests in Malaga east and offers to all of its diners a spectacular view of a cove bathed by the Mediterranean Sea. Its style of cooking is Andalucian, very fresh and flavourful. The mix of this perfect panorama and its nice cooking makes Candado Beach one of the best restaurants in Malaga.
Óleo Restaurante
Óleo is the top 1 in the best restaurants in Malaga list for art lovers. Next to the Contemporary Art Museum (CAC), it feeds off from the art that is going on in the building. Óleo provides a great dining experience with its great Riverside terrace. Its culinary creations combine Mediterranean dishes with nouvelle cuisine and a hint of Japanese style. That oriental punch has ranked its sushi as the best in the city. The possibility of sharing, also worth mentioning!
Restaurante Montana
Located a bit apart from the crowded and rushy city center, don't let its location fooled you. Set in a 19th-century building with fancy and stylish interiors, the main lounge for indulging fine dining it's a sunny courtyard that makes it one of the best restaurants in Malaga when warm temperatures accompany us. Its excellent Jamón Ibérico, octopus dishes, and cocktails make it a good place for planning the next episode in the night.
El Calafate
El Calafate is one of the well-known restaurants in Malaga for vegetarians and vegans. Its daily menú (a bit more expensive during weekends) makes it full. The dishes range are the usual to expect in a vegetarian restaurant: soups, curry, and some vegan options. There's a dining room with candles lightning that's recommended to book in advance.
Casa Aranda
When talking about the best restaurants in Malaga, we should take the liberty and talk about Casa Aranda, a must-visit place for the sweet tooth or those you want to enjoy typical breakfast: churros with chocolate sauce.
If you liked our post, read our post on The Best Things to See in Malaga.