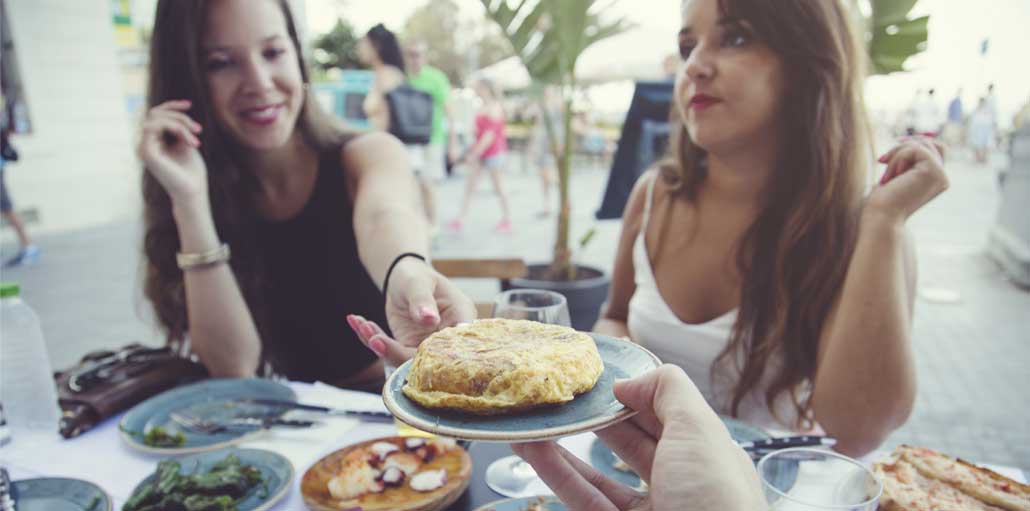 Malaga's Traditional Tapas Bars
The best tapa's bars in Malaga
Malaga is one of the most amazing places to visit in Spain. It offers lots of amazing things to do and incredible places to explore. In fact, there a huge number of tourists all around the world that comes to Malaga every year on their vocational or business tour.  If you want to go to from Malaga to visit diferent places and eat the best tapas, here you have the best offers in car rent.
Malaga is popular because of its amusing architecture and heritage of old Spain civilization. Additionally, it is famous because of its traditional Tapas bars. All these bars offer you the traditional Spanish food that you never had tried before even at any most popular and famous Spanish food in your own country. So, here we are going to tell you about some famous Tapas bars that you should definitely visit in Malaga:
1. Bar Orellana
Bar Orellana is situated in the middle of the historic center of Malaga. It was established in 1938 and since then, it has been offering most delicious Spanish food to the locals and also the visitors over there. If you are in Malaga, then don't ever miss to try its roast lamb which is the masterpiece of this place.
2. Marisqueria Casa Vicente
Marisqueria Casa Vicente is located very close to the Mercado del Atarazanas. You can easily approach to this Tapas bar by walking from Mercado del Atarazanas. This place was established in 1960 and since then it is best in all the Malaga to offers the delicious seafood items. If you are crazy about seafood and want to try the most delicious Spanish seafood item in the world, then this place is perfect for this purpose. You can enjoy boquerones which are white anchovies and gambas over this place because these are the best offerings of this Tapas bar.
3. Meson Mariano
Meson Mariano is another one of the best Tapas bars in Malaga. You can say that it is the most authentic and genuine tapas bar in the city. This place is owned by a single family that runs the whole business along with their in-laws and cousins. It is popular because it offers incredibly delicious and freshly made tapas to their customers. It also offers a huge selection of Malaga vines from which you can choose according to your taste and desire. Additionally, you can enjoy several other Spanish foods over this place.
4. Taberna Las Merchanas
Taberna Las Merchanas is another great place to visit in Malaga, especially during the Holy Week of Malaga named Semana Santa. During this time, you will be able to
soak up the celebration of the whole year in single week duration. This place is located in the historic center of Malaga. When you will visit this place, you will feel like you are surrounded by lots of pictures of Jesus and other holy figures of Nazarene's. You will also feel there some kind of holy music that you can enjoy along with your delicious food. So, make sure to try croquetas and montadito de pringá which is a pork stew over there because these are the best items of this bar.
Well, above has described some popular Tapas bars in Malaga. So, definitely visit these places if you are in Malaga City.