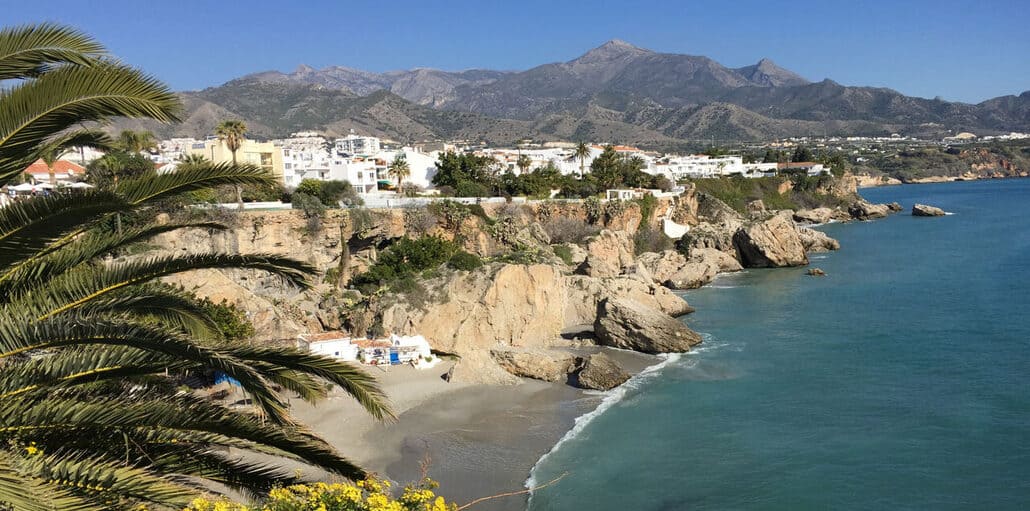 Nerja Tourism Guide
The province of Malaga is full of charming villages where you can get lost and discover its charm. Nerja is the last village on the east coast of Malaga, it has a tropical climate with more than 320 days of sunshine a year. This means that it has typically been a town dedicated to fishing and agriculture, although in recent years its tourist value has stood out.
Nerja offers tourists many options for fun and relaxation, there is also good food and beaches to sunbathe on.
Beaches and rivers in Nerja
In Nerja there are many famous beaches, some of the most outstanding are:
Burriana Beach: this is the busiest beach, if you spend a day there you will be able to practice different water sports such as kayaking, jet skiing, even parachute flights. Although you can also lie down for a while to rest on one of the sun beds.
Carabeo Beach: if you are one of those people who hates the wind on the beach, this beach is perfect for you. As it is located between 2 cliffs, the air hardly passes and you will be able to enjoy a cosy place.
Calahonda Beach: full of small fishing boats, this beach has a lot of personality and charm. In Spain it is very famous for appearing in an old series called: "Verano Azul" (Blue Summer).
Playa de Maro: it is a natural place with crystalline water, fishing is forbidden here. It is worth spending at least one day enjoying this beach.
The rivers of Nerja are:
Rio Seco: as its name says, there is hardly any water in this river, which makes it a walking route for many people.
Río de la Miel: it is a place to get lost, not all tourists know this place, but those who visit it are enchanted. It is a very quiet place to relax and spend the day.
Río Chillar: it is very famous for its trekking route, many people walk through the river (which has no depth) and enjoy the day with the fauna and flora. The route is of low difficulty and can be done in about 6 hours (round trip).
The caves of Nerja
It is one of the most popular caves in Spain, located in Maro and was declared a heritage site of cultural interest in 2006. It is famous for many of its paintings, its large stalactites and stalagmites and there is also a museum so that you can discover its full history. There are also guides and audio guides available.
A couple of times a year concerts and festivals are held in these caves.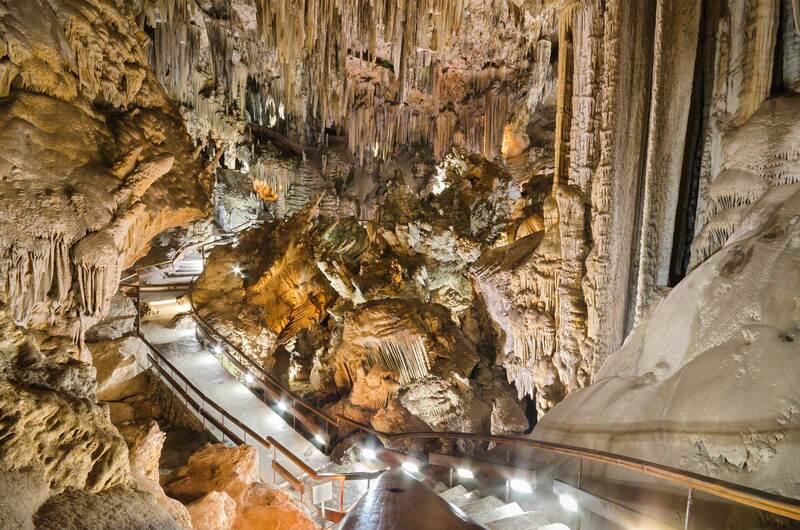 Historical centre of Nerja
When you visit Nerja you immediately notice its typical Andalusian character, with its beautiful white painted houses and balconies full of plants.
A walk through the centre of Nerja is a fantastic idea, we can buy typical products of the area, such as sweet wine, sugar cane. There are also many tropical fruits such as mango, avocado or custard apple.
In Nerja there are several famous churches and squares, in the plaza of the hermitage you can find the church of the patron saint of nerja, in the plaza Andalucía you can find its most important church, the church of San Miguel.
There are other squares such as Plaza España (which is the main square), Plaza Cantarero and Plaza de los Cangrejos.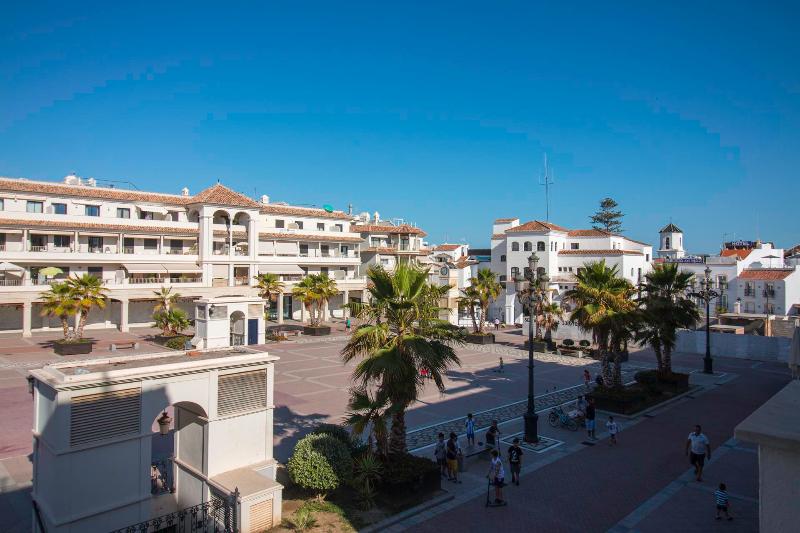 Although if you visit Nerja, it is compulsory to see its most emblematic structure, the balcony of Europe.  It is a beautiful viewpoint of the Mediterranean Sea, next to it is the statue of King Alfonso XII.
In the Balcony of Europe there is a pleasant atmosphere, of musicians, artists, families walking,…
Although if you are looking for some entertainment at night you can go to the Plaza Tutti Frutti which is full of bars and pubs where you can have fun and drinks.
Traditional Festivals of Nerja
San Antón: this is an ancient tradition that consisted of lighting bonfires in honour of San Antón. According to the tradition, he would protect the pets of the people who made the bonfires. It is celebrated on the 16th and 17th of January.
San Isidro: on the 15th of May there is a pilgrimage with people from many places, the day is spent with numerous street parties and festivities in the stalls of the village.
San Juan: everyone lights a bonfire on the beach and spends the night from 23rd to 24th July singing and drinking.
Festival of the 3 cultures: this important festival takes place in Frigiliana and celebrates the 3 most important cultures of the country in the past: the Islamic, the Christian and the Hebrew culture. It takes place from 28th to 30th August and there are many events, dances, concerts,…
How far is Nerja from the airport of Malaga?
You have different options if you want to travel from Malaga airport to Nerja.
If you want to arrive by bus, there is no direct bus. But you have the possibility to do it in 2 routes, first you must take the bus to Torre del Mar and once there take it to Nerja. The duration of the trip is approximately 1 hour and 40 minutes, although the waiting time for the bus is not taken into account.
The other possibility is to rent a car from malaga airport and go directly there, the journey takes about 50 minutes.  The shortest way is to take the MA-20 road towards Granada and then take the A-7 motorway towards Rincón de la Victoria, Motril, Almería.
Once there you just have to continue until you find the exit for Nerja and Frigiliana (everything is well indicated with signs)