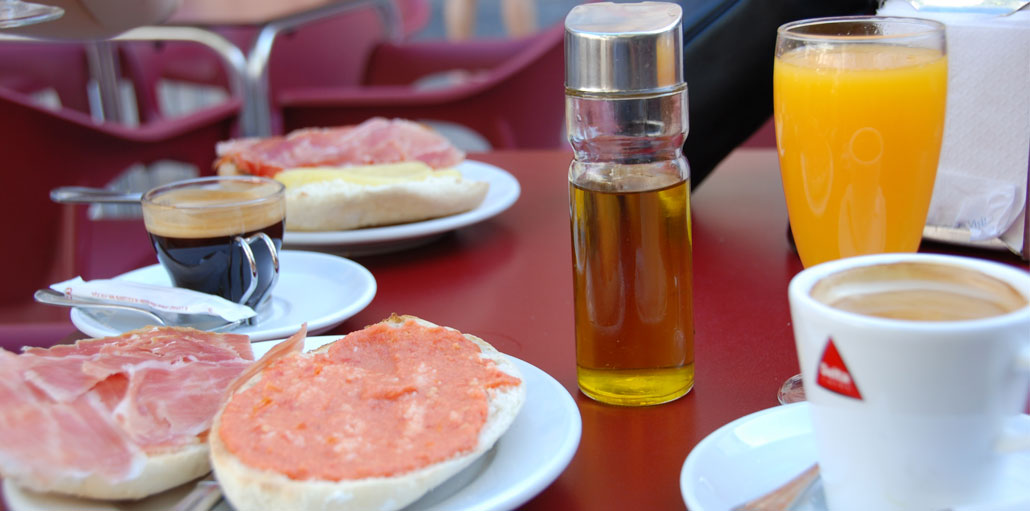 The 7 most mouthwatering breakfast spots in Málaga
It is a well-known fact that breakfast is the most important meal of the day and one must enjoy it like a King enjoys his feast. If you are a traveller who has come to Málaga to enjoy the incredible street parties here or to see the wonderful area, you must go for a wholesome breakfast so you have the energy for the whole day to enjoy everything. Málaga offers you some really great options to choose from for your breakfast.
It doesn't matter who you are what you like typically for your breakfast. Málaga offers something for everyone from a nice cup of coffee to grilled sandwiches and of course, if you are someone who wants to have a typical Málaga breakfast then that is also available for you.
Every Spanish city has a typical breakfast of their own and Málaga is no exception. The Typical breakfast of Málaga is called Pitufo. It refers to a special kind of bread Mollete which has been famous here since the times of Moorish rule. It is toasted and topped with the toppings of your choice. There are multiple toppings for you to choose from including cheese, tomato, jam, butter, pâté and other combinations.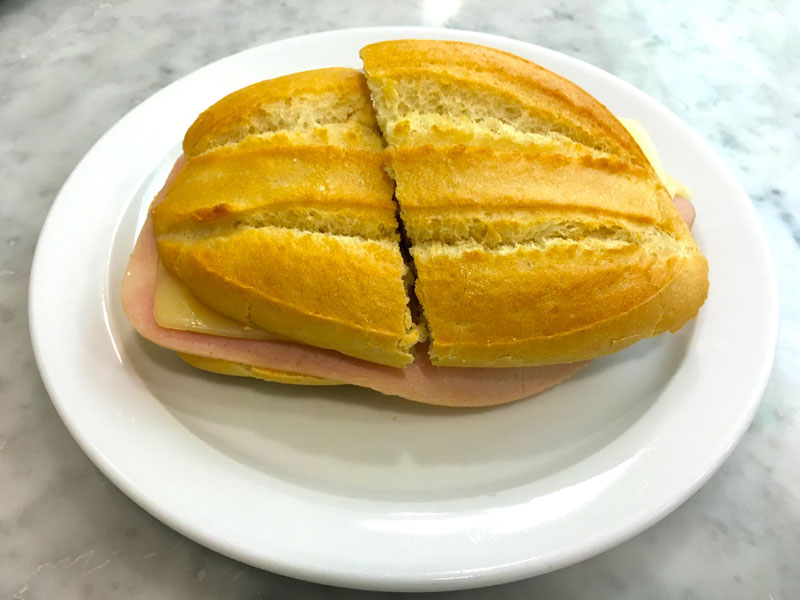 The most typical Pitufo sandwich is made with tomato and ham. If you are one of the health conscious ones then there is whole wheat version of Pitufo available for you as well. Pitufo is typically accompanied with a cup of coffee.
You can find various places which offer you with this traditional breakfast and many other options as well. Let's look at some breakfast spots that you can visit.
Cafeteria Oliver
Cafeteria Oliver is a little bar not far from the Cathedral in Málaga but it offers one of the best breakfast options to its visitors. They offer many things at an affordable price and everything they serve is of great quality. The Cafeteria specializes in Spanish and Mediterranean cuisine but people have given great reviews for their English breakfast as well. The staff is very nice and helps you to enjoy a great meal in the perfect environment here.
Café de Estraperlo
This is a very pleasant and unique restaurant located next to Plaza de la Marina in Soho Málaga. It has been created by Mark and Jose and they welcome their guests wholeheartedly with a big smile. For the health conscious people, their freshly squeezed orange juice is a must try and for the sweet tooth there is some very delicious Tiramisu on their menu as well. It is a nice little cozy restaurant and perfect for your morning fix.
Recyclo
This is a restaurant specially designed for the bike lovers. The whole interior design of this place revolves around cycling as the name shows. It is located in central Málaga. They offer some excellent service, great atmosphere, delicious food and a fun environment. The prices are affordable and their food quality is remarkable.
Astrid Tapas
This restaurant is also located in central Málaga. It is the only spot where you can find buffet breakfast so it is definitely the optimum destination for the people who can't seem to make a single choice for their breakfast and want to try multiple things.
Julia Bakery
They say that Happiness is measured with the smell of freshly baked bread at Julia Bakery. Julia Bakery offers the best bread options in Málaga. It is a wonderful place to visit with central European city vibes. Maria Arquero makes everything and all of things have a nice homemade touch to it. You will surely enjoy the experience here.
Noviembre
Noviembre is a very special place in Málaga which offers you with many exquisite options on the menu. Their breakfast includes a variety of fresh juices, fresh and delicious donuts and a range of other mouthwatering options including gluten-free ones too.
Dulces Dreams Boutique Hostel & Café Gallery
They are known to use high quality products in everything they serve. You can find several sweet and savoury options to start your morning here. The service is great and the overall atmosphere is very welcoming and friendly. Their homemade cakes and smoothies are a must try.
I hope you have used this post to know a little more Malaga, share this article to help other people enjoy a better stay! 🙂