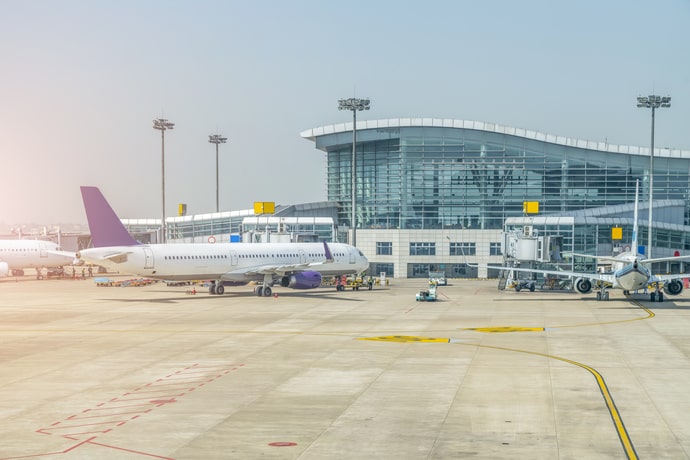 What Airports are in Southern Spain
If you're wondering what airports are in southern Spain, keep reading! Nine international airports fill in as local passages. Five are situated inside Andalucia; Malaga, Seville, Almeria, Granada and Jerez, and four found right external Andalucia; Gibraltar, Faro, Murcia, Alicante. In addition, various privately operated airstrips serve private airplanes.
As a significant tourist destination with more than 15 million passenger arrivals a year, the air terminals lead by Malaga, Almeria, and Sevilla form a large piece of the region's infrastructure.
In this article about airports in southern Spain, we will focus on Andalucia air terminals.
Malaga – Pablo Ruiz Picasso
Code: AGP
City: Málaga
When discussing what airports are in southern Spain, we should mention Malaga airport. Malaga airport is located 8 kilometers from the city center and perfectly communicated with Costa del Sol. It is the dean of all Spanish airports and one of the original sites of the first airline established in Spain in 1919. Is the nearest airport to Marbella. 
The airport's most important traffic is from the European Union. London-Gatwick has the highest passenger volume, followed by Manchester, London-Luton, Dublin, Brussels, and Amsterdam.
Malaga airport also has regular peninsular traffic with Madrid-Barajas, Barcelona, Palma de Mallorca, and Melilla. Malaga airport is also one of the airports in southern Spain with many passengers. At  Málaga airport car rental you will find a wide variety.
Jerez Airport
Area code: XRY
City: Jerez
Located in Jerez de la Frontera, 8 kilometers northeast of the city and is one of the backbones of tourism development in the province of Cadiz and one of the main airports in southern Spain.
Since 1993 there has been a significant growth of international traffic in Jerez, mostly charter. Besides Spain, the main places of origin/destination are Germany and the United Kingdom.
SEVILLE – San Pablo
Area code: SVQ
City: Sevilla
And of course, we should mention Sevilla airport when talking about what airports are in southern Spain. Seville airport, located ten kilometers northwest of the capital of Seville, underwent its most remarkable expansion in 1992 when, on the occasion of the Universal Exposition, a new terminal building was constructed, the aircraft parking apron was enlarged, and unique access from the N-IV national highway was built; a new control tower was made to the south of the runway.
A building rooted in Sevillian culture was designed using three standard components: the Mosque, the Palace, and the orange trees. An orange grove welcomes the traveler at the airport to enter a blue-colored room due to the glazed tiles and crowned by an arch supported by the vaults. That makes Sevilla airport one of the most beautiful airports in southern Spain.
Seville airport serves mainly domestic and international traffic. Domestic traffic represents 79.8 percent of the total.
Federico Garcia Lorca Airport. Granada-Jaen
Code: GRX
City: Chauchina (Granada)
Located in the municipality of Chauchina, about 10 kilometers from the capital. It is fundamental in the development of Granada, and that's why it's included in our list of airports in southern Spain.
Fundamentally an airport for domestic flights, connected with a multitude of schedules with the country's main airports, allowing it to have, therefore, a connection with international flights.
All of these airports have a good airport car rental service.