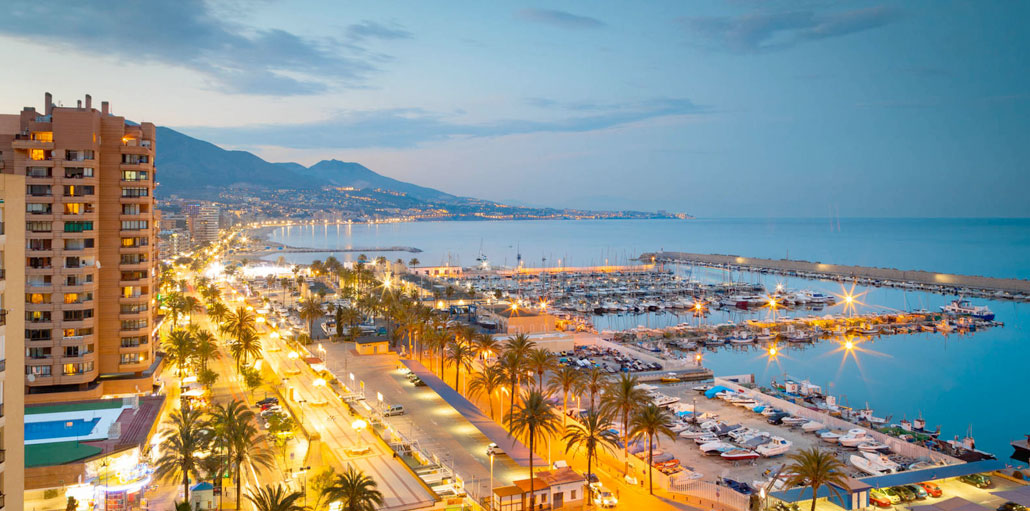 Fuengirola Map
In Spain, there is a province, on its southern coast named as Malaga, where a Fuengirola municipality is located. Malaga is the place surrounded by sea and beaches and there are coastlines on its all sides4 and on the northern coast, Fuengirola is located. Many tourists and trippers find it hard to reach the place so for all of them, I am bringing you a detailed map showing different important and famous places of Fuengirola along with instructions, how to reach there.
If you want to go to Fuengirola from the airport here is a malaga car rental.
A Small Note on History of Fuengirola:
Fuengirola belongs to two ancient civilizations one roman and the other one is Arabian civilization. Hence, there are two things you will get to see in the Fuengirola. One belongs to its modern side, while the other one belongs to its ancient side. The old name of Fuengirola is Suel. Suel was fond by a historian from Rome named as Pomponius Mela. It was discoevered as a coast first but later became a metropolitan area. There are many statues and buildings of Fuengirola available across the city from its ancient times that pour a light on its amazing old times.
Things to See and Experience in Fuengirola:
Well, Fuengirola is big city and everything here is easily accessible. Tourists from all across the world visit this place to see the amazing yet oldest architectures of Romanian artists and swim in its great beaches and enjoy its walks by the sea. From modern facilities to historical buildings, everything is easily available in Fuengirola. If you are visiting this place, you don't need to worry about the refilling the tanker of your vehicle because you can find numerous petrol filing stations across this city.
Along with this, if you don't have your own vehicle or personal car, public transport can also be opted to reach different places. There are many bus stations and taxi stands available from where you can get your ticket and move around. You can go through different monuments highlight the amazing history of Fuengirola. There you will also find public parking that is secure and cheap
How To Find Places On The Map:
Well, all the places mentioned above are updated on the map. With the map, you are able to reach everywhere you want. To read this map, first of all, you will have to zoom it to increase its size. Different locations are highlighted with their signs. Such as, to point out the restaurants and hotels, a sign of dinner utensils is shown while for parking lots, you will see P in a circle.
The map is very easy to read and understand that even if you are not so much in using technology and GPS etc. you can read through the signs easily. When you have this map, you will not have to hire travel guide as long as you have this map with you. Travel guides can be very costly sometimes and you have to save the sum for the journey ahead. One thing you need to notice here is that, some signs are not updated on the map, so you will have to use your common sense in this regard.
If you don't get or understand a sign on the map, or you are looking for specific place and confused about directions, ask a local to help you out. Usually Spanish people understand English a little bit especially traffic sergeants and taxi drivers. Well, this is because, there are always tourists coming here from all corners of the world. These tourists usually speak in English. Hence, for conversation with tourists, locals have learnt some Basic English norms. Instead of getting to wrong places, you can ask for map and direction help from locals.