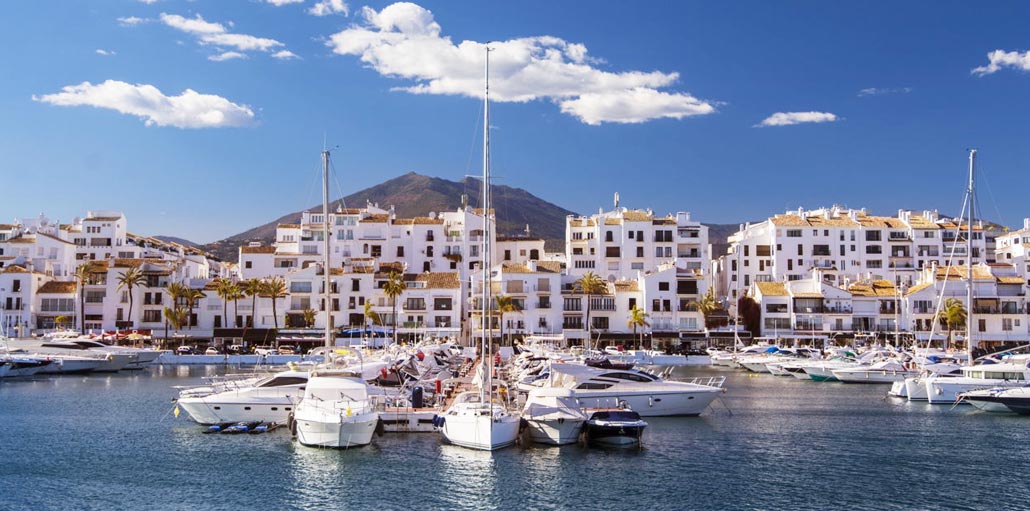 Puerto Banus – Luxury holidays
[Total: 6 Average: 2.2/5]
Puerto Banus was first built in 1970s and now it has gained a lot of importance due to the large number of visitors that visit Puerto Banus. There were two main characters who were involved in the making of this port. Both of them didn't have any personal benefit rather their aim is to develop a port that is not only luxurious but also the unique most place at Marbella. They wanted to build a port that will worth seeing and will have millions of visitors every year.
History of Puerto Banus
Puerto Banus is almost 64 kilometers away from Malaga. Puerto Banus is located at the southwest of Marbella. You will be amazed to know, the annual average temperature of Puerto Banus is 18 degrees. Different researches also show that this temperature can also go up to 40 degrees in the summer usually in the months of July and August.

What was the aim behind building and developing Puerto Banus?
The main aim to develop Puerto Banus is to keep themselves safe from the prying eyes. Their great success was the hotel Marbella club that they built in 1960. They tried their best to reform the Puerto Banus in the traditional way. They built the architecture of Puerto Banus traditional to make it as attractive as it could. Glamorous marina was their best fishing village that has gotten great fame. This place has a number of specialties due to which it has become the most famous place for visiting. It is the best tourist
attraction for people. Now it is claimed that Puerto Banus has gained the unstoppable fame and is continuously making unpredictable growth. You wouldn't believe this is the most luxurious place where the wealthiest people visit every year.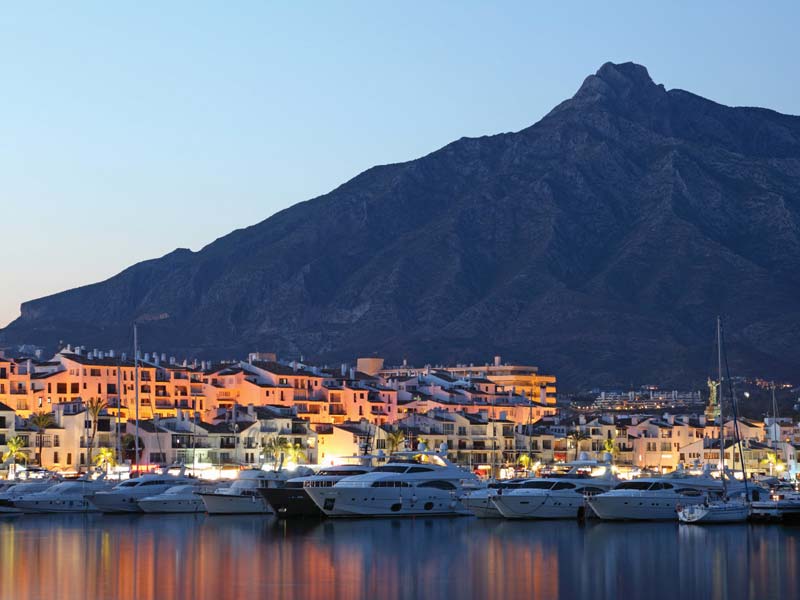 What are the best tourist attractions in Puerto Banus?
Here, we are going to discuss what are the things that you can enjoy at Puerto Banus and why you must visit this place.
Its shopping malls are the best tourist attraction
As we have described, there is a number of reasons due to which Puerto Banus is considered as the best tourist attraction especially for the rich and wealthy people. You will wonder to hear; almost 5 million people visit Puerto Banus every year. Most of the visitors that come here every year usually belong from UK and UAE. It contains the most luxurious shops like Gucci, Dior and many more. If you are brand conscious and wish to maintain your status, by doing a luxurious shopping, we suggest you to must choose Puerto Banus as your tour.
You can enjoy the best food there
Here, you can find the number of luxurious shops that can't be found anywhere else. People, who love to have shopping, Puerto Banus is considered as the best place for them. All these shops can compete with all the fashion tendencies. You can find a number of restaurants there, where you can enjoy the unique and delicious dishes. There are many Spanish and international cuisines there to enjoy their delicious food.
Where is Puerto Banus located?
Puerto Banus is located in the area of  "Nueva Andalucía", to the southwest of Marbella, Spain on the Costa del Sol. If you want to go to from Malaga Airport to Selwo Marina, here you have the best offers in car rental in malaga Airport.
Don't forget to visit Marbella Old Town
This place is full of romance and is the most visiting place at Puerto Banus. Its streets are narrow but this area of Puerto Banus is worth seeing. So, don't forget to visit it if you are in Puerto Banus. Due to all these reasons, Puerto Banus has millions of tourists.